Aria's favorite moments during Christian Cowan show!
By
in
Posted
March 1, 2022 at 8:43 pm
The Aria team continues to provide top- level delivery services for our fashion designer partners during New York Fashion Week.
ABOUT OUR COMPANY
Aria began in 2013 with one objective – to simplify transportation management. From coast to coast, dock to dock, across all major transportation modes, Aria Logistics connects businesses that need to ship their products with carriers who transport goods quickly.
CONTACT INFO
Address : 95 Cedar Lane Suite #8 ‎
Englewood, New Jersey 07631
Phone Number : 800-631-1895
Aria Partners with Ikea in Orange County California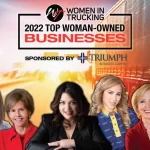 2022 Top Women Owned Business in Transportation