Aria Logistics:
Shaping the Industry
At Aria Logistics, we stand proudly as a trailblazing symbol of women's leadership and empowerment in the transportation industry.
Led by CEO & President Arelis Bonilla, our company has achieved the distinguished honor of being recognized as a top women-owned business. In 2023, we proudly secured our place on the esteemed Top Women Owned Business in Transportation list, a testament to our unwavering commitment to innovation, quality, and progress. Arelis Bonilla's visionary leadership has not only propelled our company's success but has also garnered her personal recognition from the Women in Trucking Association.
SHIPPING
Aria maximizes backhaul opportunities, build strong relationships, and closely tracks and predict spot market rate fluctuations. One long lasting committed relationship is our goal.
CARRIERS
Aria offers access for fleets of all sizes to our network of more than 4,000 shippers in industries spanning food and beverage, consumer and industrial goods, paper and packaging, and more.
Full White Glove Service
White Glove Delivery Experts
Aria Logistics is a white glove full-service delivery company. We specialize in the smooth transportation of all aspect by offering transportation, delivery and assembly, of designer furniture on a local and regional level.
Aria Logistics uses its fleets of exclusive trucks which are designed and customized to protect even the most fragile furniture, appliances, and artwork to simplify the process of transporting items to and from multiple venues, short-term storage and the eventual return of artwork to the lenders. Our clients have complete control of the scheduling and routing of their items.
CUSTOMER TESTIMONIALS
``We've been working with Aria for the last two years, and it stands out that Aria's team has a concern for quality and attention to detail.``
Amadeus Zralka
Logistics Manager at The RealReal Inc.
``My drivers Francisco Diaz and Omar Rivera were amazing. They called me before my delivery to give me an estimated time on when they would be arriving. They were exactly on time! They both were very kind and took great care when delivering the piece of furniture into my home. I would most definitely use them again!.``
Denise Fernandez
Google Review (April, '23)
``My experience from a pick up order from 2 drivers, Yamil and Larry was excellent. I had ordered a table from Wayfair, and it was too big, and they had came on a scheduled pick up to get it. These two guys were very professional, friendly, and helpful. They gave a courtesy call before coming to let me know how far away they were. They were very kind and polite to my Mother. They were very careful backing up in the driveway. They were respectful to her rugs, wiping their feet, and being very careful carrying the table out.... They also answered questions that we had about the return. I definitely give them both 5 stars.``
J
Google Review (December, '22)
MEMBERSHIPS AND AWARDS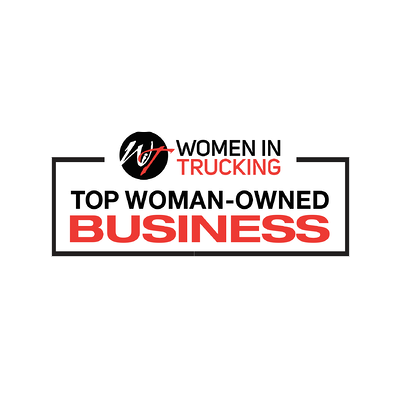 Your enquiry, our serviceCall Now :
800-631-1895
COMPLETEFREIGHT SOLUTIONSMultimodal Transportation